Grant Funding
Partnerships
Thank you to our grant partners, who make it possible for us to provide critical support to the greater community.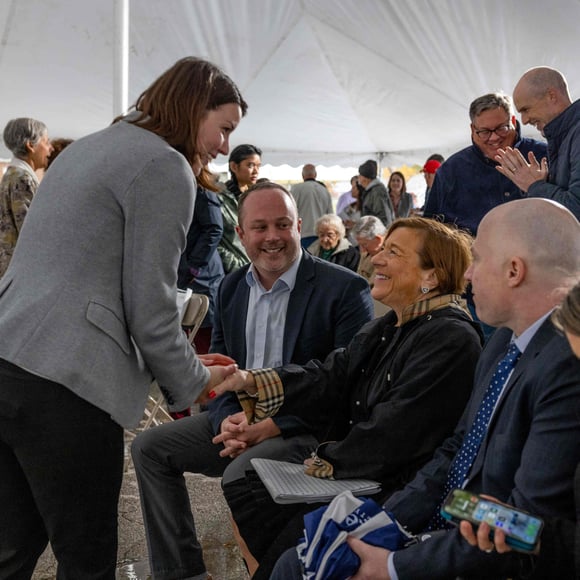 Critical connections
WesleyLife Foundation works closely with grant funders to identify their priorities and passions, and to connect them with meaningful projects and critical needs that benefit older adults and veterans. We would value the opportunity to discuss a partnership with you!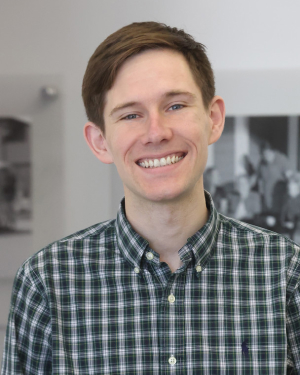 Questions?
---
We would value the opportunity to discuss partnership possibilities with you. Our team is here to answer any question you may have. Please reach out for more information and ongoing assistance.
Matthew Johnson
Director of Philanthropy
WesleyLife Foundation Corporate and Community Partners
---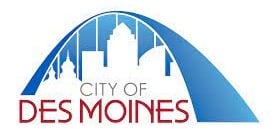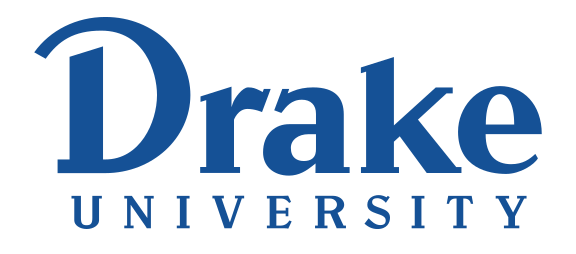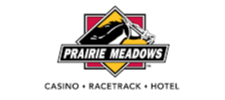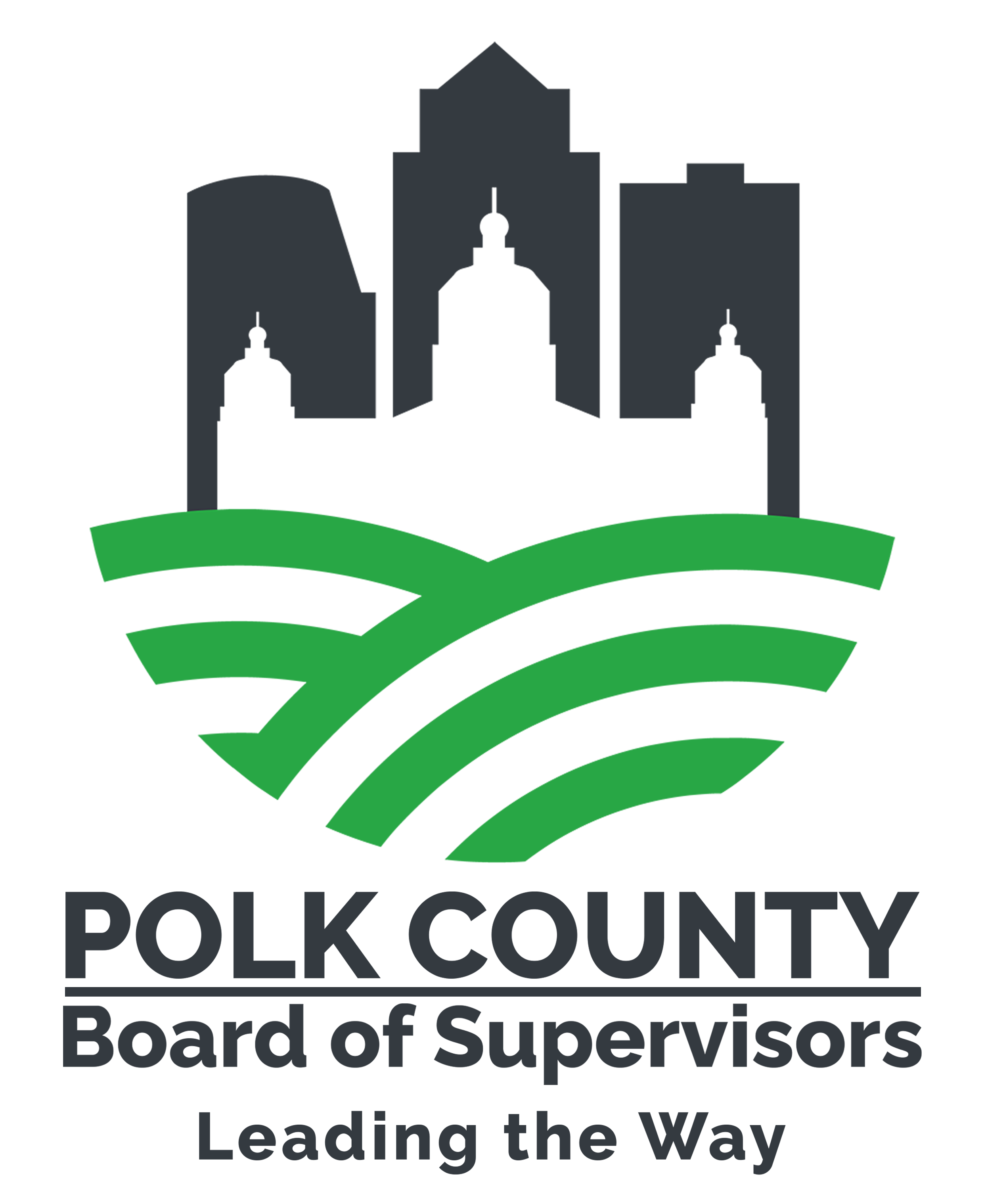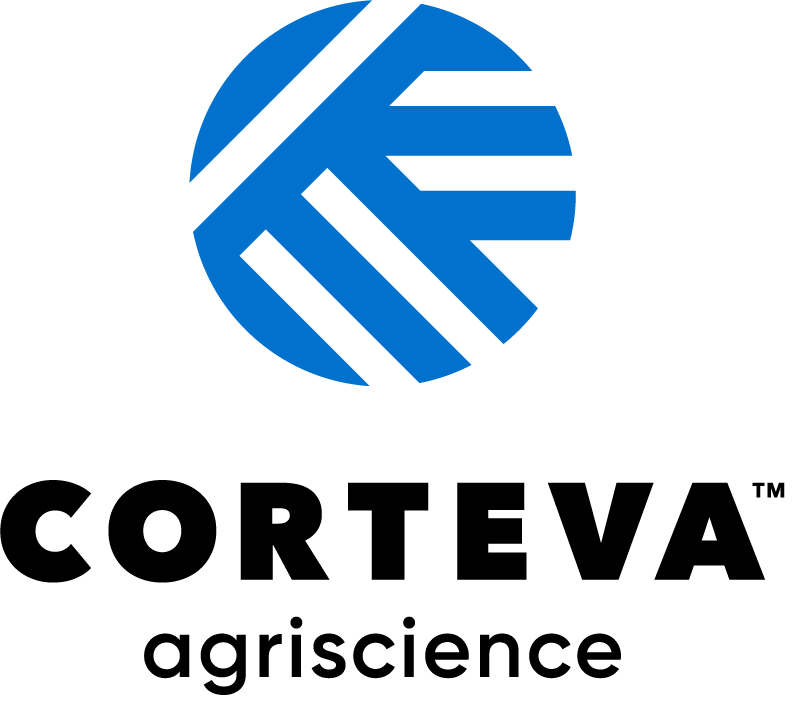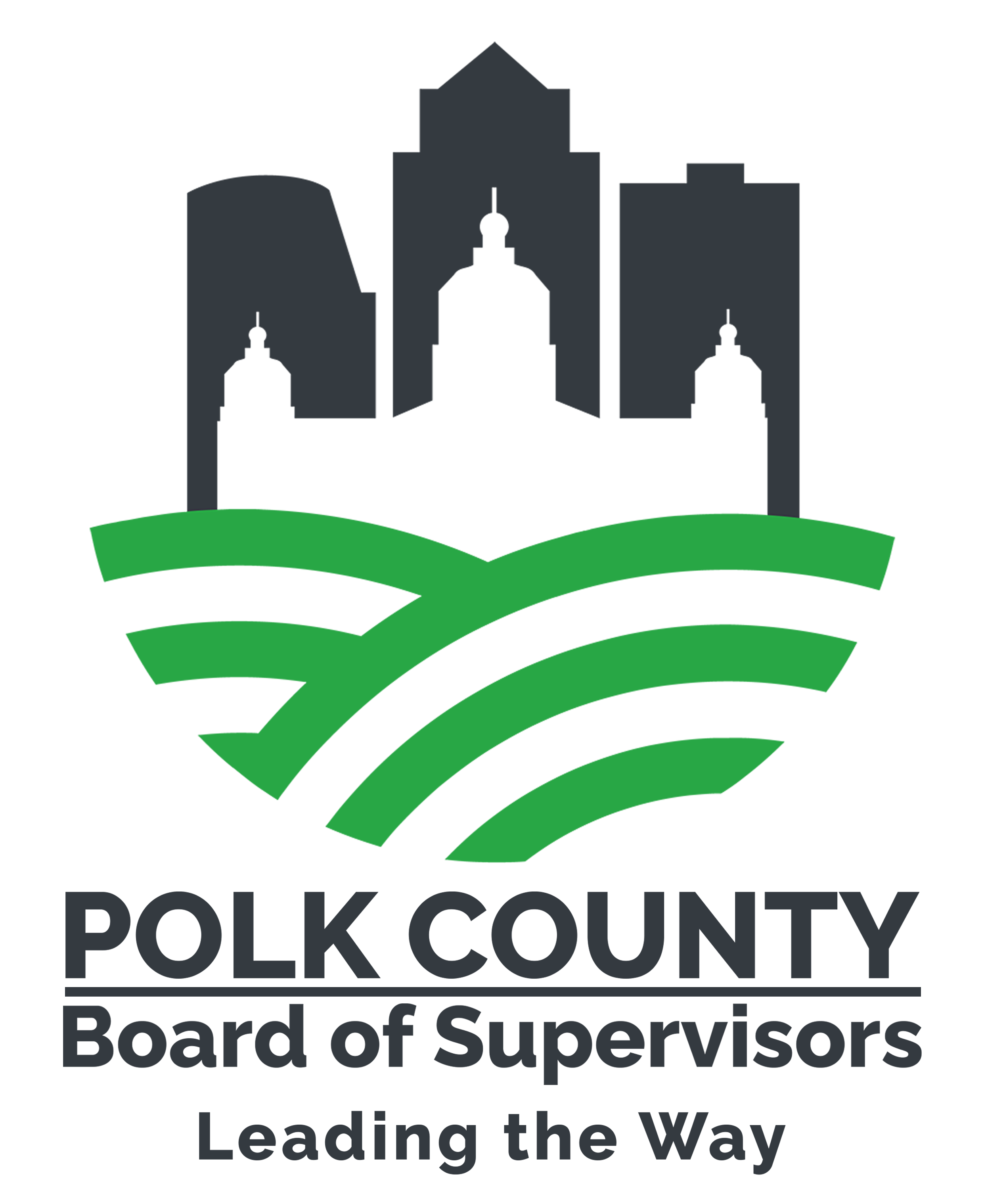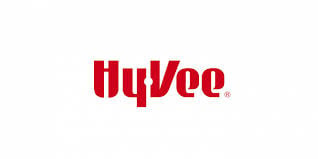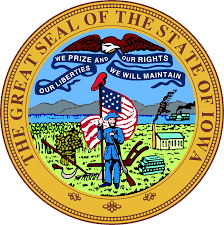 Recent Grant Partnerships
---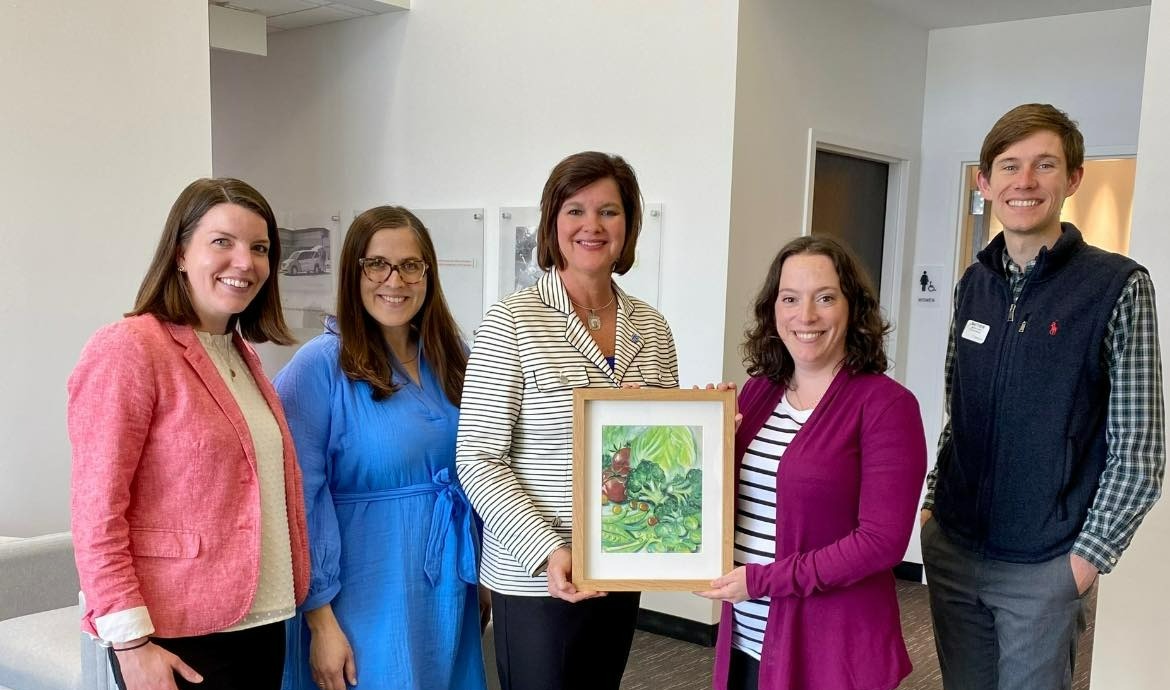 April 2023 - WesleyLife Philanthropy and Health and Well-Being leaders connected with Corteva leaders to express our gratitude for the more than $330,000 Corteva has donated to help address food insecurity in older adults and military veterans. Donate to support Meals on Wheels.
Heidi Spahn and Caitlin Custer from Corteva pose with WesleyLife's Shannon Draayer, left; Sophia S. Ahmad, in blue; and Matthew Johnson.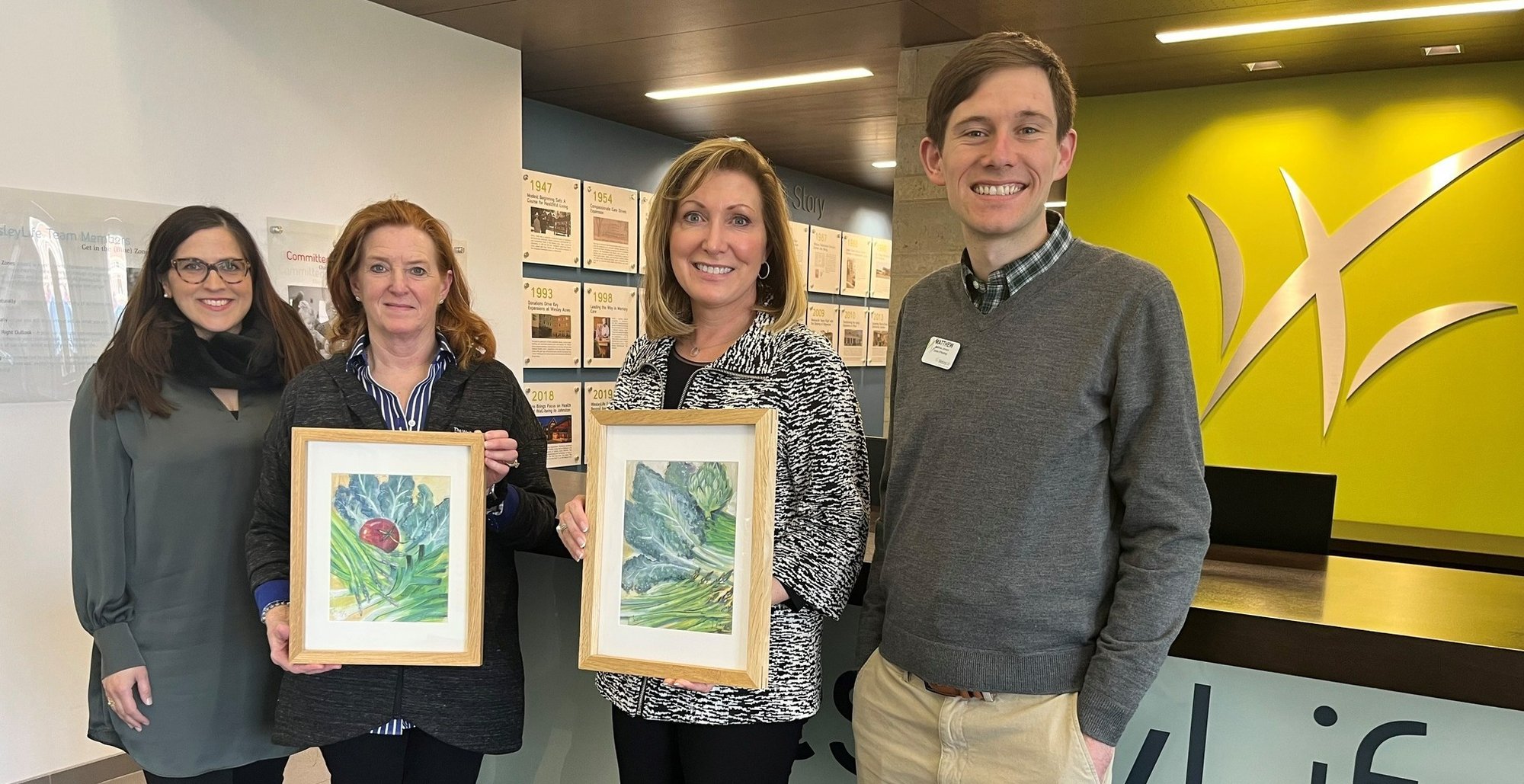 March 2023 - Leaders from Wellmark Blue Cross and Blue Shield visited WesleyLife's organizational headquarters in Johnston and were presented with custom art to express WesleyLife's gratitude for Wellmark's donation of $100,000 to help fund our new Meals on Wheels campus near Drake University. Donate to support Meals on Wheels.
Pictured from left: WesleyLife Vice President of Philanthropy Sophia S. Ahmad; Mary Lawyer, Executive Director of Wellmark Foundation; Laura Jackson, Executive Vice President of Health Equity, Access & Improvement for Wellmark; and Matthew Johnson, Director of Philanthropy for WesleyLife.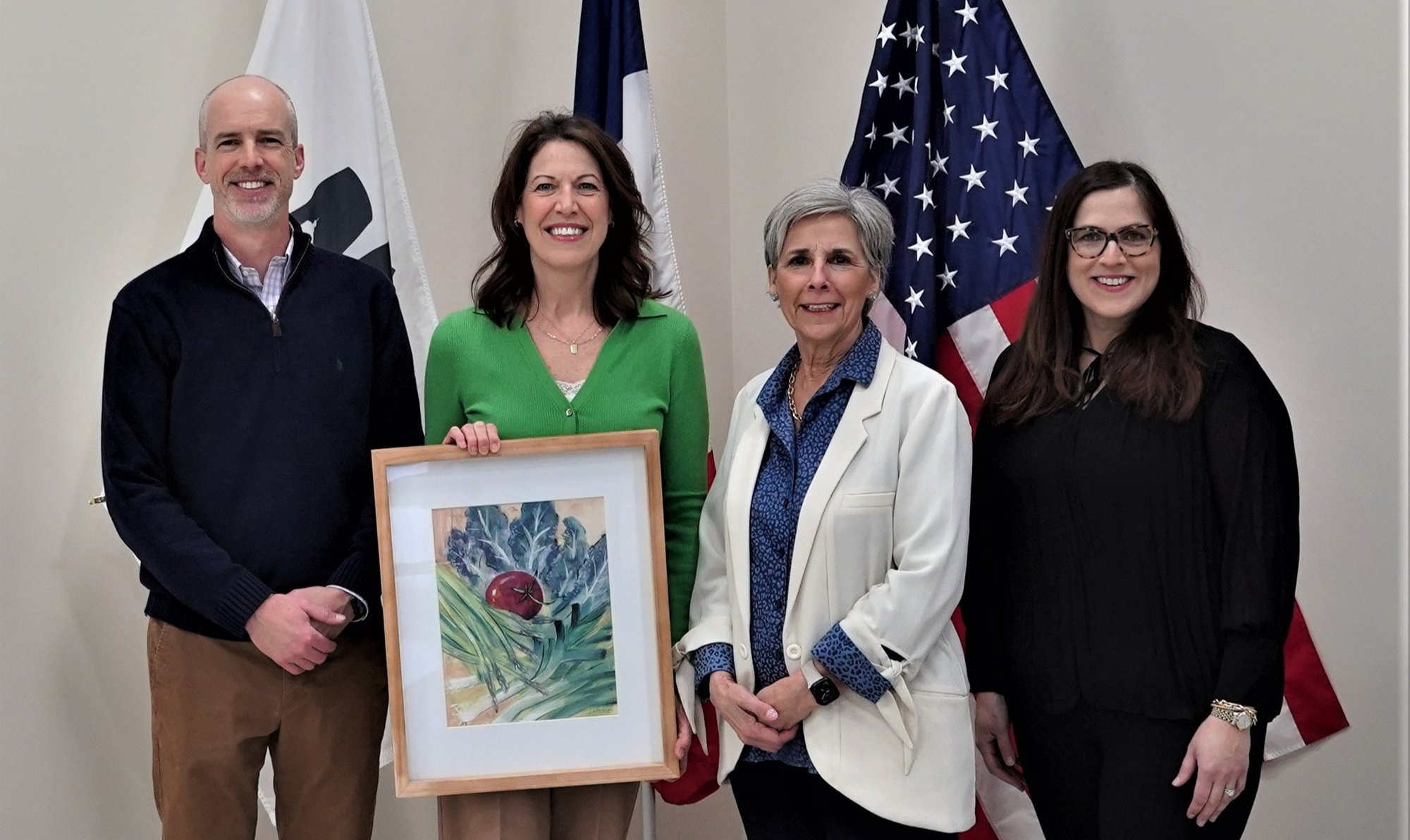 March 2023 - A heartfelt WesleyLife "thank you" to Rep. Cindy Axne for recommending a $1.3 million federal grant to help fund WesleyLife Meals on Wheels' new campus. Rep. Axne, second from left, is pictured here with WesleyLife More than Meals Campaign tri-chairs Brad Anderson and Angela Connolly, as well as WesleyLife Philanthropy Vice President Sophia S. Ahmad, far right, who gifted Rep. Axne with a commissioned art piece to express our gratitude. Donate to support Meals on Wheels.
"Aenean vulputate eleifend tellus. Fusce vulputate eleifend sapien. Fusce a quam. Vestibulum ante ipsum primis in faucibus orci luctus et ultrices posuere cubilia nisi quis porttitor congue, elit erat euismod orci, ac placerat dolor lectus quis orci. Nunc nec neque."
Serena Jones
CEO, Company Name
"Aenean vulputate eleifend tellus. Fusce vulputate eleifend sapien. Fusce a quam. Vestibulum ante ipsum primis in faucibus orci luctus et ultrices posuere cubilia nisi quis porttitor congue, elit erat euismod orci, ac placerat dolor lectus quis orci. Nunc nec neque."
Serena Jones
CEO, Company Name
"Aenean vulputate eleifend tellus. Fusce vulputate eleifend sapien. Fusce a quam. Vestibulum ante ipsum primis in faucibus orci luctus et ultrices posuere cubilia nisi quis porttitor congue, elit erat euismod orci, ac placerat dolor lectus quis orci. Nunc nec neque."
Serena Jones
CEO, Company Name
"Aenean vulputate eleifend tellus. Fusce vulputate eleifend sapien. Fusce a quam. Vestibulum ante ipsum primis in faucibus orci luctus et ultrices posuere cubilia nisi quis porttitor congue, elit erat euismod orci, ac placerat dolor lectus quis orci. Nunc nec neque."
Serena Jones
CEO, Company Name
"Aenean vulputate eleifend tellus. Fusce vulputate eleifend sapien. Fusce a quam. Vestibulum ante ipsum primis in faucibus orci luctus et ultrices posuere cubilia nisi quis porttitor congue, elit erat euismod orci, ac placerat dolor lectus quis orci. Nunc nec neque."
Serena Jones
CEO, Company Name
WesleyLife Foundation's EIN number is 88-2893273