Explore
Ways to Give
Choose from a variety of donation methods and optimize your tax benefits.
There are various ways you can give to maximize your impact.
---
Your generosity makes a difference in the lives of older adults and veterans in need.
---
1800
+
Generous donors building a brighter future for older adults and veterans in need
$
9600000
+
Donated to address food insecurity and social isolation through our Meals on Wheels capital campaign
125
+
Older adults who annually depend on Good Samaritan charitable donations
Together, we can change lives.
---
At WesleyLife, we've seen firsthand the impact our generous donors have on the lives of those we serve. Our greatest achievement is ensuring their independence, health, and well-being, and it's only possible with your support.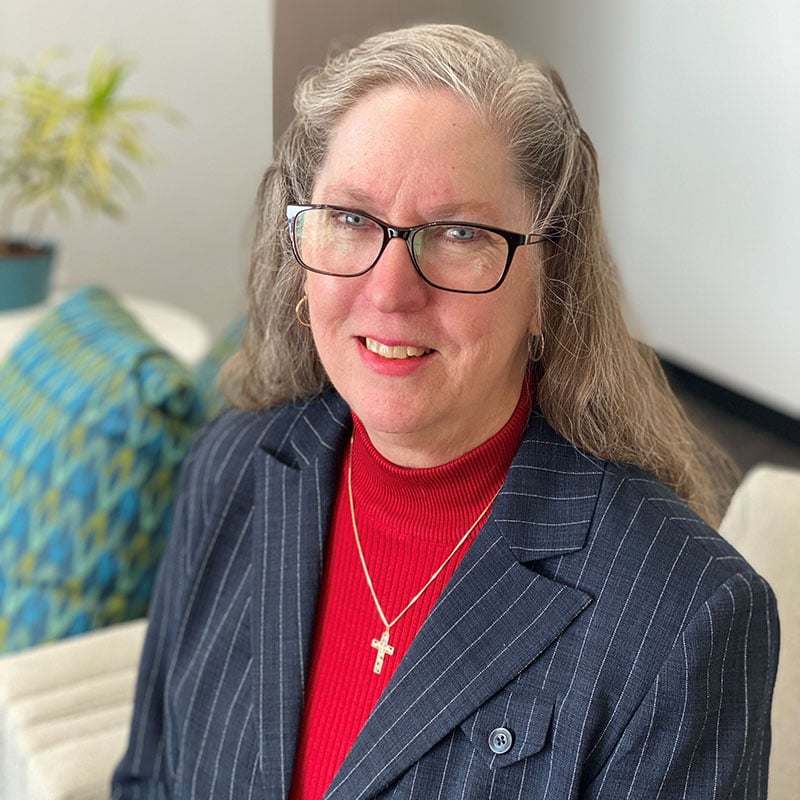 Together, we can spark joy in the bleakest moments of one's life.
Meet Patty.
In 2012, Patty's mother, Jean Melvin, moved into an independent living apartment at WesleyLife Acres in Des Moines. When she turned 94, she developed respiratory issues and relocated to the community's health center. Later, she moved into an assisted living apartment at Wesley Acres and remained there for five years. It was then the reality of Patty's mother's new financial situation — and worries — sunk in.
Patty's worries were short-lived. Her mother qualified for assistance through the Good Samaritan Fund. Patty was relieved that her mother's situation "was handled with so much respect and dignity. WesleyLife is such a remarkable organization with terrific team members from top to bottom, who all live out a wonderful vision and mission every day."
In Patty's own words:
Patty learned of the Good Samaritan fund and its mission to assist residents in their time of greatest need. Thanks to the generosity of WesleyLife donors, Patty's mom received ongoing care without worrying about a major financial burden.
"I would request of anyone who has the means: Please consider giving to the Good Samaritan or Good Shepherd fund at a WesleyLife community. What you donate now might someday benefit you or someone you love."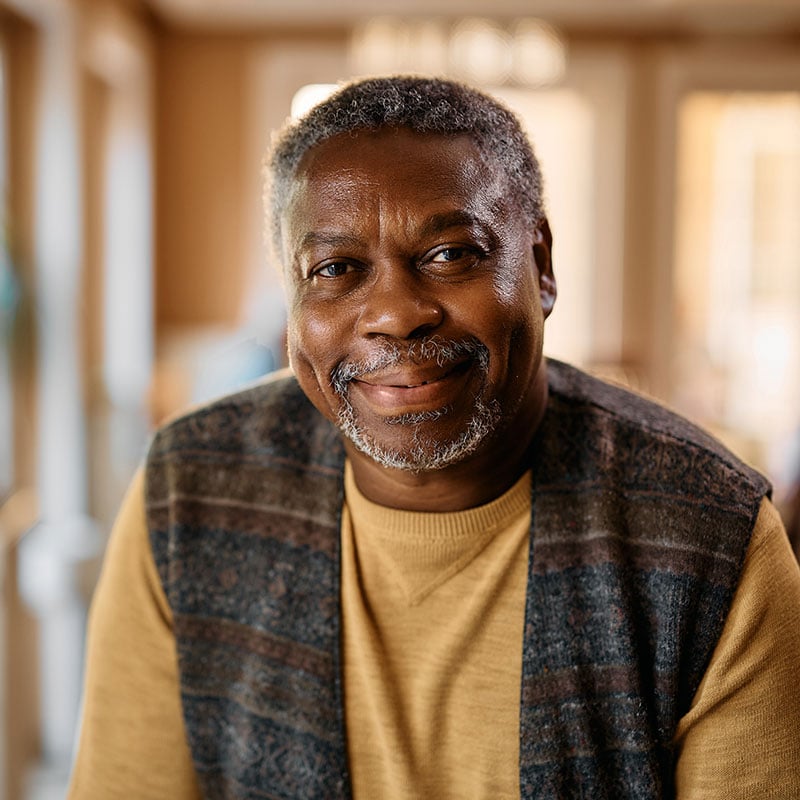 Donors like you make the WesleyLife Promise possible.
Meet Gene*.
When Gene and his wife, Audrey, moved into one of WesleyLife's Des Moines Metro communities, they were excited to become more active, meet new friends, and enjoy their new home.
Then one summer morning, Audrey wasn't herself. Doctors found she had suffered a cerebral aneurysm, so she was moved to the community's health center. Healthcare costs were high, and Gene worried he would have to move.
"But then I remembered something about the WesleyLife Promise, which had been explained to us before we moved in: that even if we depleted our resources, we would not be asked to leave."
*Names have been changed to protect privacy.
In Gene's own words:
But things changed when Gene realized he could reach out to the Good Samaritan fund for support. As a result, Gene was able to stay in his home, with financial support to cover monthly service fees.
"That was one of the reasons we chose WesleyLife. To think that people are that generous for the benefit of people they don't know—well, my mother always said there are angels among us, and this proves her right."
Questions?
---
Our team is here to support you. Please reach out for more information and ongoing assistance.
Brena Barton
Philanthropy Coordinator
"I learned that day that WesleyLife promises us that if we have to spend all our money, we may be able to receive financial help that will allow us to stay. I sobbed like a baby. I could not believe there could be such wonderful people in the world."
Shirley
Resident, WesleyLife
"The whole process was handled with so much respect and dignity. WesleyLife is such a remarkable organization with terrific team members from top to bottom, who all live out a wonderful vision and mission every day."
Patty
Resident, WesleyLife
"To think that people are that generous for the benefit of people they don't know — well, my mother always said there are angels among us, and this proves her right."
Gene
Resident, WesleyLife
WesleyLife Foundation's EIN number is 88-2893273