As sweltering summer days begin to melt away, your attention may turn to corn mazes, cozy sweaters, and pumpkin-spice everything. Fall in Des Moines offers stunning seasonal foliage and a break from the summer heat.

Whether you want to connect with the people you love over some hot cider and a bonfire or want to scare yourself silly with a Halloween tall tale or ghost story, the region offers plenty of autumn fun and splendor. Here are our top picks for the best fall attractions in Des Moines.
Pumpkin Patches, Corn Mazes, and Other Halloween Attractions
Is it even fall without a trip to the pumpkin patch? Grab your sweater, a wagon, and a friend or two and visit these perennial favorites for fall in Iowa:
To make pumpkin patches even more fun, head out early, then spend the afternoon carving pumpkins with the people you love.
Farmers Markets and Craft Fairs
Fall in Des Moines offers unique shopping experiences that take full advantage of the season. Check out these great options:
Fall Events
If you're itching to get out of the house with family and friends for a day of autumn entertainment, these can't-miss fall events in Iowa have you covered:
Outdoor events usually require some walking. They're a great opportunity to get low-impact exercise. But if you feel exhausted after your first corn maze, Wellness at 50: 5 Habits For a Healthier Body, Mind & Soul offers easy tips you can implement now so you can maximize your enjoyment of fall attractions.
Walking Trails
Eager to spend some time outside without the crowds? These trails are ideal for fall in Des Moines:
Check out our roundup of the best walking trails in Des Moines for more paths to explore.
Enjoying Fall in a WesleyLife Community for Healthy Living
Each community for Healthy Living celebrates the transition to fall in Des Moines with a wide range of events, many of which our residents help plan. Last year at Hearthstone, residents enjoyed a presentation of various pumpkin recipes and their health benefits.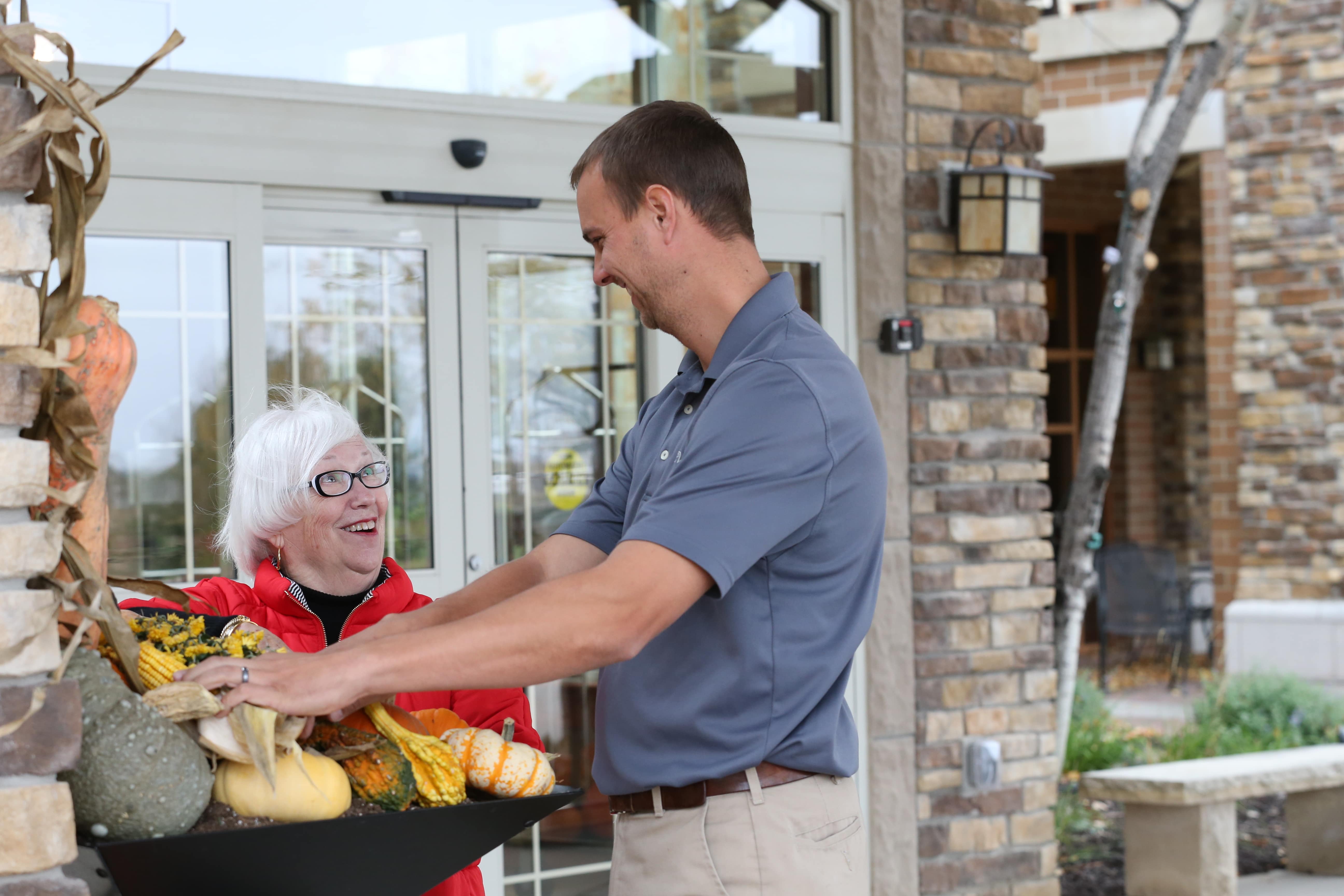 Of course, there's never any obligation to participate! You can always just spend some quiet time in one of our beautiful green spaces as they turn yellow and orange. If you're considering a move, our guide to touring a senior living community can help.

Enjoy the fall in good health with The Complete Guide to Healthy Senior Living in the Des Moines Metro Area.