Halcyon days aren't just idyllic times of the past. They're a present reality with Halcyon House senior living.
Catered to older adults who want to live a joyful, meaningful life focused on well-being and connection, Halcyon House does not limit residents to a one-size-fits-all lifestyle. Each resident writes their own story, using the amenities and resources that speak to their needs and desires. Halcyon House apartments can serve as a starting point for your next chapter — whatever that might be.
If you're considering Halcyon House for senior living, learn more about our unique community, levels of living, and amenities.
Life at Halcyon House
No matter what you need or how you envision spending the next years of your life, Halcyon House can help you write your next chapter. Our community offers a full continuum of care, meaning that if your needs change, you can remain in the same familiar community. Our levels of living include:
Halcyon House senior living offers a wide range of floor plans, ranging from a cozy 400 square feet to a spacious 1,600 square feet. Consider studio, one-bedroom, and two-bedroom apartment options.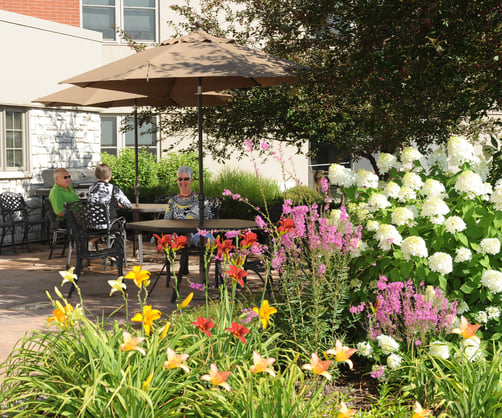 Amenities at Halcyon House
As a small community with plenty of green space, Halcyon House tends to your inner nature lover while bringing modern conveniences to community life. Here are some of our numerous amenities:
On-site conveniences, such as:
Health clinic
Gift shop
Banking
Professional salon
An emphasis on well-being and remaining active via our:
Fitness center
Therapy gym
Pickleball court
Community garden
Ways to nurture your relationships and experience more fun with our:
Fishing pond
Game room
Pool table
Community room
The ability to nourish your soul and spirit through our:
Art gallery
Chapel
Library
We are always expanding our offerings, and we value community input. Whether it's starting a new club or organization, bringing an instructor to campus, or planning a huge event, we're here to support you in making our community the perfect place to call home.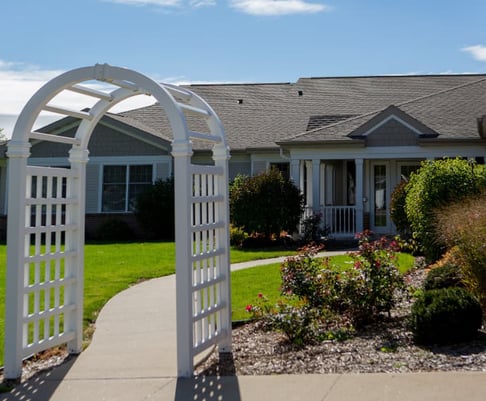 Senior Living in Washington, Iowa
In senior living, it's all about location. Halcyon House senior living is situated just blocks from Washington, Iowa's town square. Spend your weekends strolling this historic downtown area with friends and family. Enjoy a farmers market featuring local vendors and makers, community movie screenings, and year-round events and festivals.
We are proud of the community we've built at Halcyon House — and of the many ways we help older adults live their best lives. Whether you're independent and craving a more active lifestyle or need help maximizing your independence, we are here for you.
Learn more about our community and meet us in person by scheduling a tour.