Older adults in Des Moines now have an enhanced setting to strengthen their mind, body and spirit.
On Jan. 21, participants and team members made the transition to the newly expanded and renovated space. As part of the reopening, a new name-W.T. and Edna Dahl WesleyLife Adult Day Center-has been unveiled honoring the support of the W.T. and Edna Dahl Trust.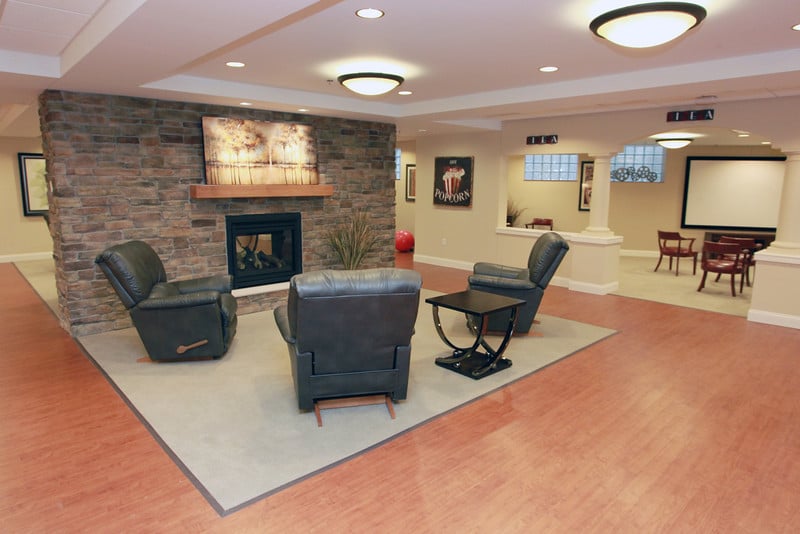 WesleyLife Adult Day Center is the only adult day center located in Des Moines. Since the expansion has been completed, the center can serve 60 adults daily.
The enhancements feature a dedicated art room that will strengthen the continuum of wellness-which is designed to support the independence, health and well-being of older adults. A new aesthetically-pleasing rooftop garden serves as a patio for Wesley Acres residents.
"Our goal is to support the independence of older adults as long as possible," says Denice Gienapp, Director of W.T. and Edna Dahl WesleyLife Adult Day Center. "Customized programs are created for each participant which encourages them to thrive. Through good nutrition, wellness programming and engagement in social activities, our participants stay healthier, independent and active" she adds.
Adult day services provide social and recreational activities for persons who benefit from daytime supervision in an non-residential setting. Assistance with daily activities such as bathing, medications and other health care needs is available. A full-time RN is on site to provide health services. It is an alternative between care in the home or in a long-term care setting.
The expansion and enhancements are being completed to meet demand for services. In 2002, the Robert Wood Johnson Foundation studied Polk County and found five adult day centers were needed to meet the needs of our community. Today, there are two centers one in Ankeny and WesleyLife Adult Day Center. In the 2009 Unmet Needs in the Senior Living Program Study, the Iowa Department of Aging found the highest unmet need throughout the state of Iowa was adult day centers.
More people are choosing to remain in their own home and adult day centers provide the necessary services and peace of mind that families need to continue in their caregiver role. Adult day centers are an economical choice as the daily rate is about a third of the cost of institutional care.
A groundbreaking ceremony was held in July 2012. The first day in the new center was Jan. 21, 2013.