When it comes to making a decision about senior living, there's a lot

to consider — much of it practical, and much of it emotionally based.

As you consider your next move, you may be asking yourself the

questions below. We'll help out with some honest answers.
You've been on the fence for a while now about moving to a 55-and-older community. You may have already toured the campus; perhaps you've seen floor plans and photos. You've likely talked with the sales director; you've met the executive director, perhaps the chef, and maybe even the health and well-being director.
You go back and forth: The idea of community living appeals to you, but you're afraid you'd miss your house. You'd enjoy the camaraderie, but you worry you'd grow weary of having other people around.
You weigh the options so frequently that you eventually tire of having conversations with yourself. So one morning, when the sales director calls to touch base, you respond with, "I've decided I'm just not ready."
The good news: You're not alone. "I'm not ready" is a common response that can truly mean you're not ready to move. Sometimes, though, people might just have some misconceptions about what it takes to be "ready" to make a move. We'll address some of those here.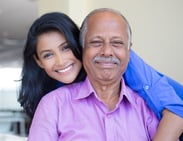 I don't need senior living yet. I'll move in later.
There's no "rule" that commands you to wait until you're older to make the move; as long as you're at least 55, you're welcome!
Many individuals make the jump to senior living in their 50s or 60s, and some continue to work for many years in jobs that bring them financial benefits and fulfillment. For many younger residents, the decision to move is about taking advantage of all the positive aspects of community living while they're young and active enough to enjoy all of them.
I don't want to take part in all those activities. You're too "busy" there … and I don't like Bingo!
When you move into a community, you're moving into your home, and you'll live your life exactly as you want to. Want to take advantage of our health and well-being programming? Great -- it will benefit you in so many ways! Want to ease into your new lifestyle a little more gradually? That's fine, too. You are who you are, and we respect and support you. (And although Bingo IS played in some of our communities, it's accompanied by numerous enriching programs and initiatives.)
Also, if you have a special interest or something you'd like to know more about, tell us! We can likely make it a part of your life in your new home.
I'm nervous about making such a big change.
Change is not always easy. We're all different, and we all feel nervous about different things. Think about when you were young and changed schools or jobs, or moved to a new neighborhood. If you're thinking "What if I don't like the people there? What if they don't like me?" — that means you're human. Chances are the environment will feel strange to you at first, but our communities are welcoming, and any one of them will likely feel like "home" before long.
I'm afraid I'll run out of money.
This is a common fear, and a sensible one — but we work hard early in the process to help you make sure the move is a good financial fit for you. Also, remember that community living will allow you to discontinue many of the expenses that you currently factor into your budget.
In addition, if you should deplete your resources through no fault of your own — say, due to unexpected illness — the WesleyLife Promise ensures you will not be asked to leave your home with us because of inability to pay.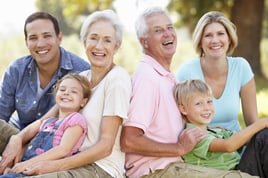 I'm concerned my family won't want to visit me here.
You may be remembering the way you felt about visiting "nursing homes" earlier in your life. We make it a priority to welcome families to our community! Our comfortable gathering spaces and outdoor spaces give you great places to welcome and spend time with the ones you love. Your family will enjoy your new home almost as much as you will.
You have independent living, assisted living … all kinds of options. How do I know I'm choosing the right one?
The availability of various levels of living in our community helps enhance your confidence about making the best choice for your life. Many residents want to live as independently as possible, with a little help when and if it's needed; that makes our assisted living apartments a great fit! We also offer independent living, short-term rehabilitation, and long-term nursing care, and our broad network of at-home services rounds out our ability to make life easier for you, no matter what your needs and wishes happen to be.

No offense to the sales director, but I'd like to talk with someone who actually lives at the community I'm interested in to find out what it's really like to live there. How do I do that?
We highly encourage this; there is nothing like an "inside look" to help you understand the type of living that is right for you. Simply ask your sales director to connect you with some residents!